You don't have to wait for Halloween to create this adorable popsicle stick monsters with your kids. This is one of those kids crafts they'll be ready to "scare" up any time of the year.
Popsicle Stick Monsters Are So Fun to Make
I don't know about you, but my kids are into monsters any time of the year. It's not all about Halloween. For example, we just watched Young Frankenstein again… and again and again. Maybe that's why Em (the six-year-old) wanted to do a fun craft. Even J.D. (11-years-old) wanted to join in some monster-making fun.
Off to the computer I went and spent some time compiling a bunch of popsicle stick crafts kids will love. And they are so easy to make and sure to provoke gales of giggles and laughs.
As popsicle stick projects go, these popsicle Stick Monsters are keeper ideas. If you're not ready to make these crafts today, or anytime soon, make sure file the link to this page. Or better yet, download it as a PDF and keep in in your craft file for future use.
This post may contain affiliate links. Please read the full disclosure policy here.
---
What You'll Need to Create These Adorable Monsters
Curvy Popsicle Sticks | Washable Paints | Googly Eyes
Oh, and don't forget the glue!
When you think "monsters," I bet this next guy is what you come up with first…
---
Frankenstein Popsicle Stick Monster
I love crazy looking monsters and this little guy coming definitely fits that bill…
---
A Little Blue Monster Popsicle Monster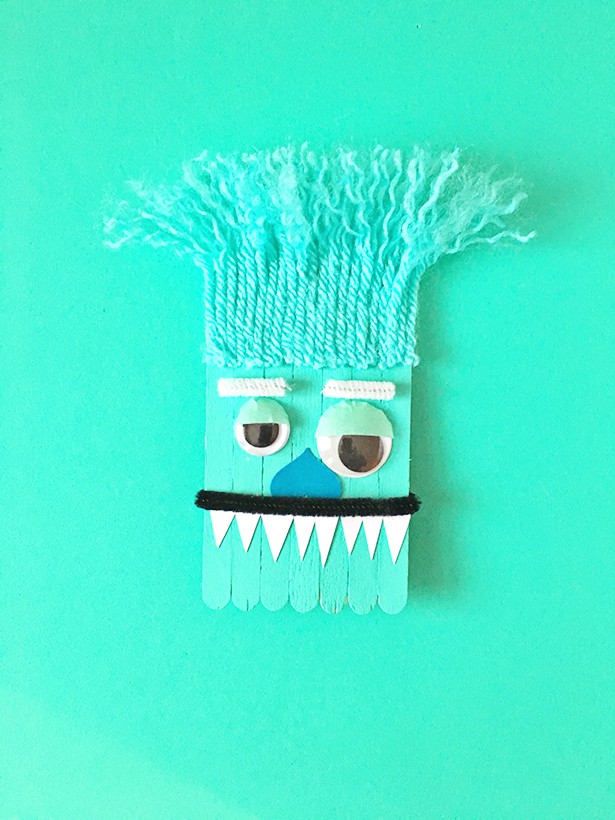 If you and the kids love Minions, you also love creating them in popsicle sticks…
---
Minion Monsters Stick Together
These next monsters were created as a Valentine's Day project, I'd love them any time of the year…
---
Love-Stick Monsters – Can You Say Too Cute
Did you know you can combine monster making with learning – love this idea…
---
Scissor Teeth Popsicle Monsters Like to Count
These single stick, big-eyed (and multi-eyed) monster are super easy for young kids…
---
Green-Eyed Monsters in Single Style
This next monsters use construction paper, glue and lots of imagination…
---
Paper Monster Puppets Popsicle Stick Projects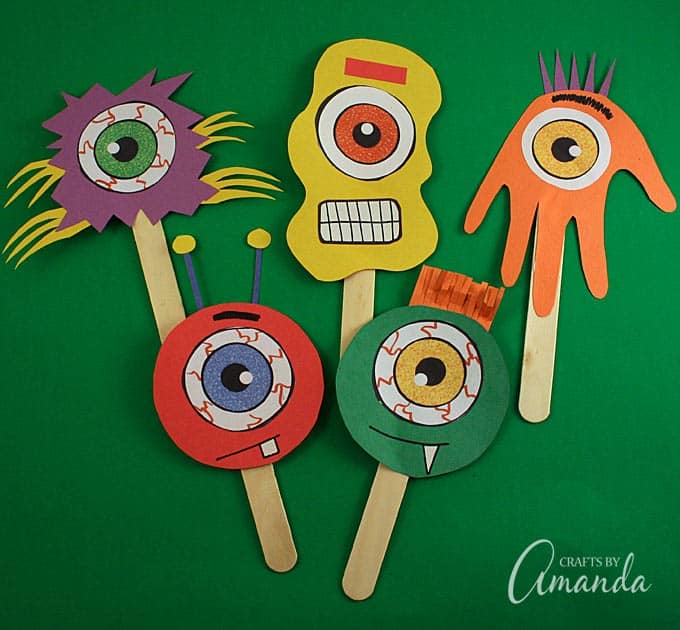 Can you tell that these next monsters are happy…
---
Fun Paper and Popsicle Stick Monsters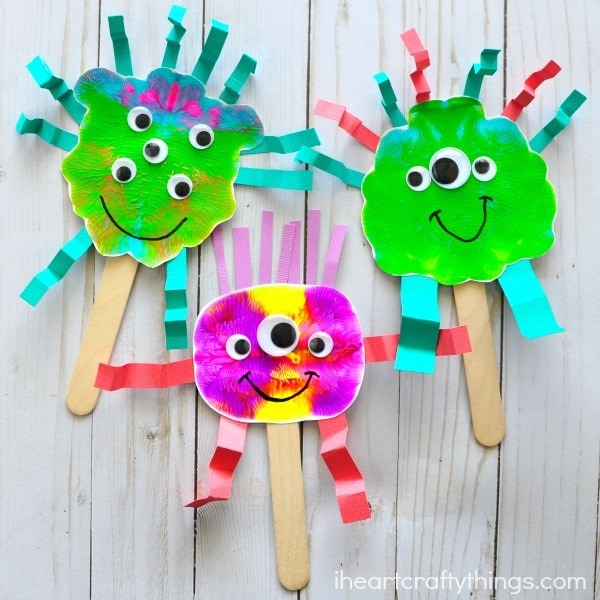 This next guy reminds me of a character from Monsters, Inc…
---
Pink Monster Cutie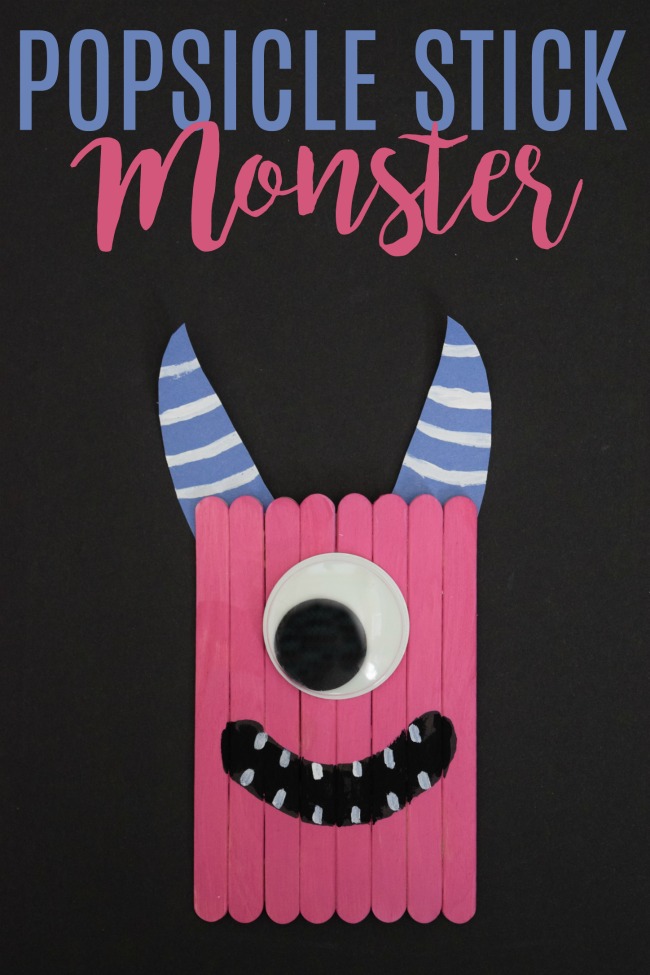 Are you wondering how to make these guys – Well here a helpful how-to…
---
How to Make Popsicle Stick Crafts Kids Will Love
I don't know about you, but all this monster creating is making my hungry – glad I found this tutorial…
---
Edible Oreo Monsters on a Stick
To create these yummy monsters, you'll also need:
candy melts | edible eyes | jimmies
If you want to learn how to do more than just popsicle monsters, check out this next book…
---
---