These dollar store decor ideas are truly amazing. I've rounded up some of the cheapest, easiest, must-have DIY crafts for home decorating. Wanna see…
This post may contain affiliate links. Please read the full disclosure policy here.
You'll be amazed how a funky burner cover is turned into a beauty of a mirror…
---
Floral Ugly Burner Plate to Handsome Captain's Mirror
Did you know you can create a high-end looking basket with a plastic basket and rope…
---
From Utilitarian Basket to Rope Basket (aka Pier One-like)
You're not going to believe how simple this next dollar store project is to create…
---
From Plain Voltive Candle to Sparkle and WOW!
I had to take a second look to see if what I was reading was the real deal (it is!)…
---
From Dollar Store Frame to Awesome Hurrican Lantern
You're friends will think you spend gobs of money on this next project…
---
From Cheap Light Bulbs to Elegant Twine Pears
I might consider doing this project coming up in metallic paint to awesome it up…
---
From Cheap Plastic Toys to Unique Bookends
As dollar store decor ideas go, this next one has to be at the top of the list…
---
From Simple White Bowls to Classy Tiered Planter
What's my number one crafting supply? You'll see it next…
---
No glue needed for this project below, but spray paint and vinyl number decals would are needed…
---
From Cheap, Colorful Buckets to Chic Storage Containers
You're not going to believe how easy these Ombre flower vases are to create…
---
From Ordinary Glass Vase to Extraordinary Ombre Flower Vase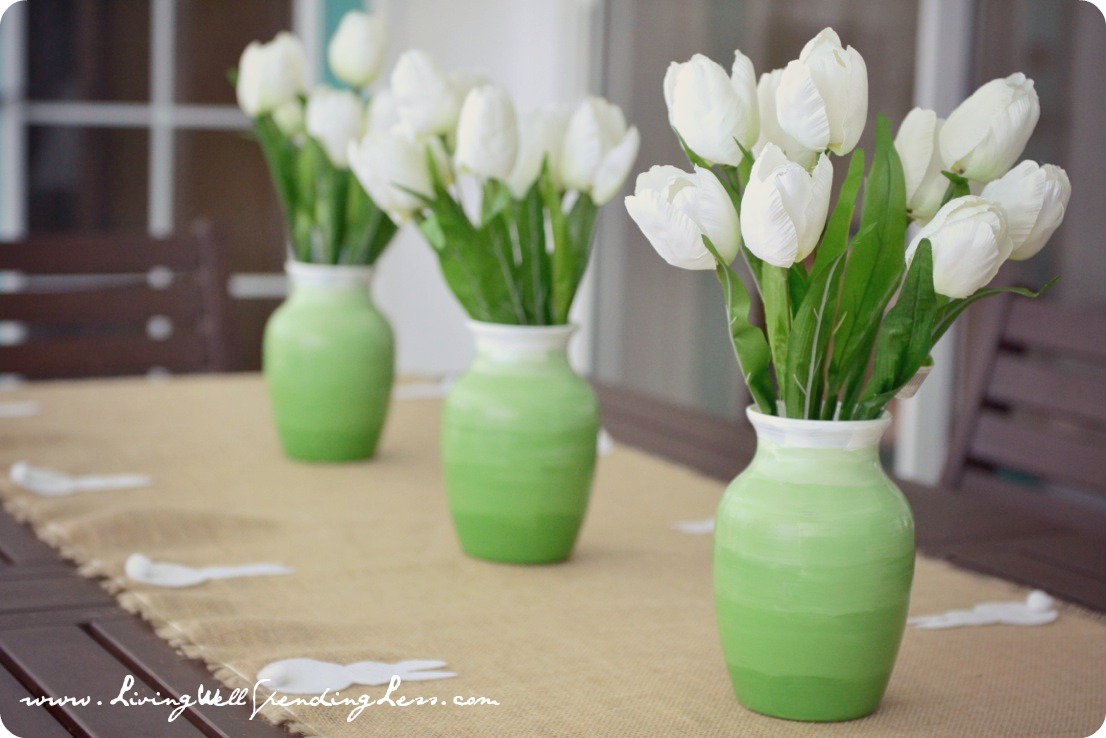 I'm not kidding, this mom used old granola boxes and a $1 roll of vinyl paper for this next craft…
---
From About to be Thrown Out Granola Bar Boxes to Classy Wall Art
Put a couple of dollar store trinkets together and see what you get…
---
From Glass & Plastic Trinkets to Beautiful Pewter Pedestal Bowl
Text
---
---