Love the red, white and blue? Then these DIY patriotic crafts are just what you want for your 45hof July decoration. But don't think these holidays crafts are just for… well, holiday. 
DIY Patriotic Crafts July 4th and Beyond
I know, I know, you think these DIY patriotic crafts are just for the holiday, but they don't have to be. For my decorating style (sort of rustic farmhouse), the red, white and blue are displayed all year round. And the more rustic these holiday crafts are, the better… for me.
While these craft ideas all super terrific and beautiful, they also bring something more into the home: a sense of history, country and pride. For me, that translates into hearth and family. And there's nothing wrong with that.
I've rounded up some of the best red, white and blue craft ideas for the home. But remember these 4th of July decorations aren't just for that day. I hope you love them as much as I do and you display them in your home long after the holiday
This post may contain affiliate links. Please read the full disclosure policy here.
---
Set the Stage with A Banana Wreath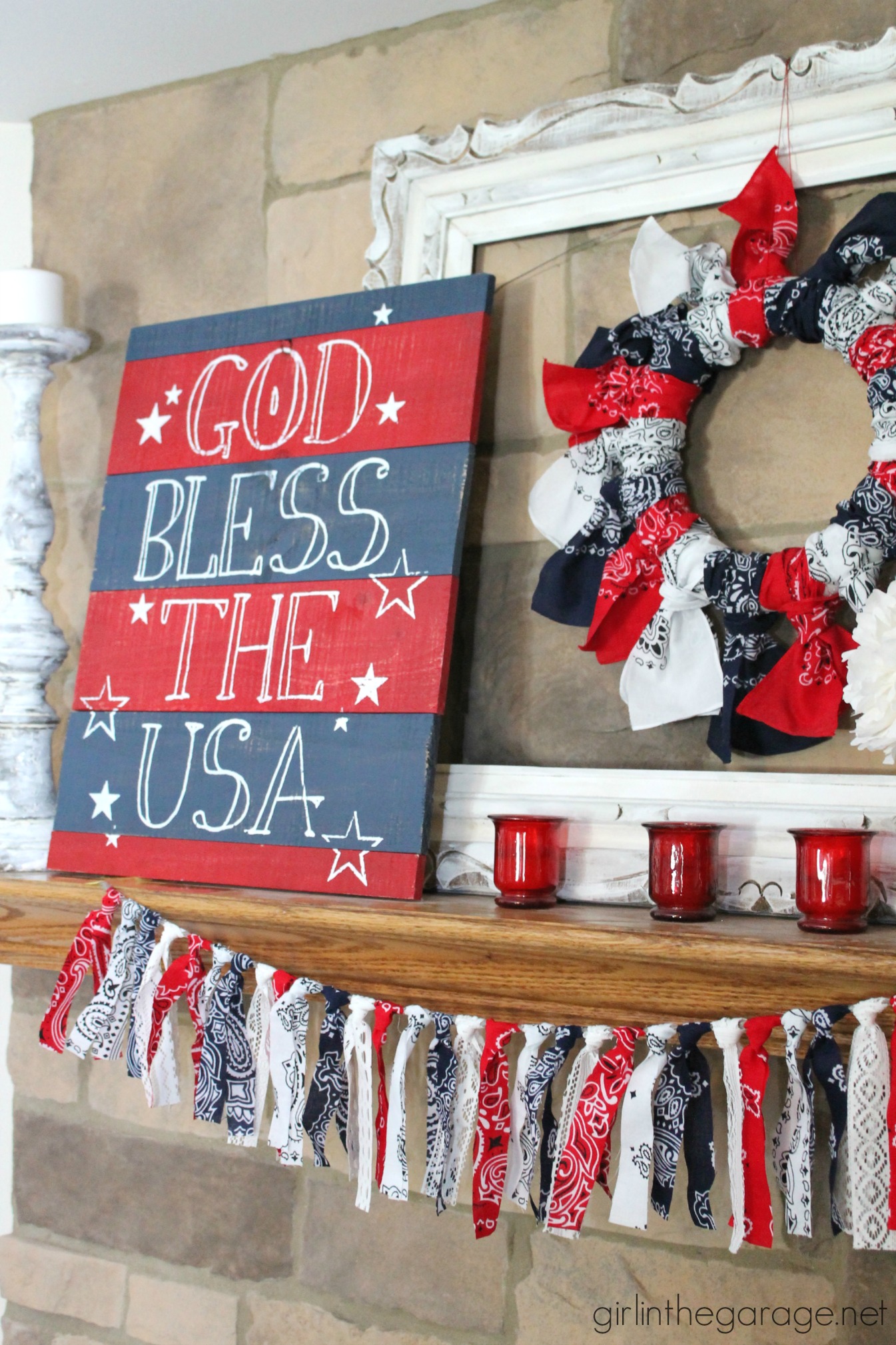 You can use the same idea for the garland or try these red, white and blue star garland…
---
This Patriotic Garland is a Real Star
Signs, especially wooden ones, are a great way for adding a rustic, patriotic feel to a home, like this one here…
---
Rustic USA Sign is Patriotic and Easy to Make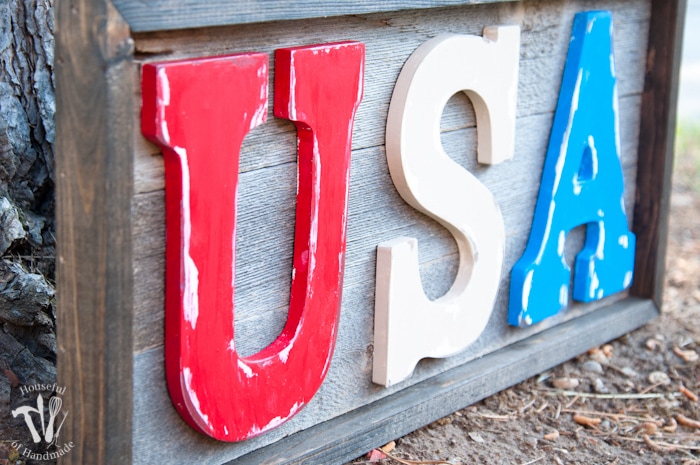 Or you could try a sign this next one – it's so simple…
---
Simple Star and Strips Wood Sign DIY Craft
But if you don't have time to make your own sign, then check this one out (it's what I did)…
---
Tall Liberty Sign is Perfect for a Mantle
If it's a rustic flag you want then take a look at this next 4th of July decoration made from pallet boards…
---
Pallet Board DIY American Flag
But if you like a flag that's a little softer (and funky) this check this out – it's one of my favorite Patriotic crafts…
---
Vintage Ribbon and Lace Flag Wall Hanging
Here's how to make a similar ribbon and lace flag…
---
How to Make a Ribbon and Lace Flag Video Tutorial
This next flag idea is super simple – all you need is a ladder, large flag, tin star and a piece of rope (and the more rustic they all look, the better)…
---
Flag Draped Ladder is Rustic, Patriotic and Easy to Make
You can find an already aged cotton American flag here.
You can use this next of these holiday crafts to hold flowers and utensils for your 4th of July picnic…
---
Patriotic Mason Jars for Flowers or Picnics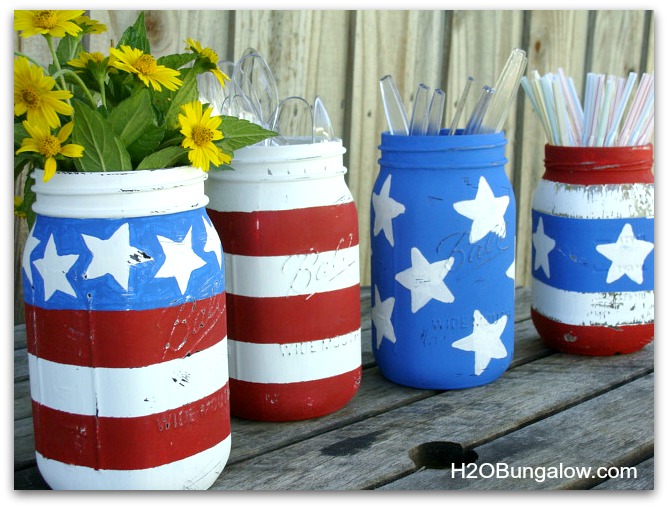 source
Or light up Old Glory…
---
Simple Mason Jar Candle Holder with Flag
Love Mason Jar decor, but don't have time for DIYing it, then take a look at what you can find on Amazon…
---
Red, White & Blue Patriotic Mason Jar Decor
There's no need to spend gobs of money on decorative string lights when they're as easy to make as this next project…
---
Light Up a Patio with this Patriot Ball Lights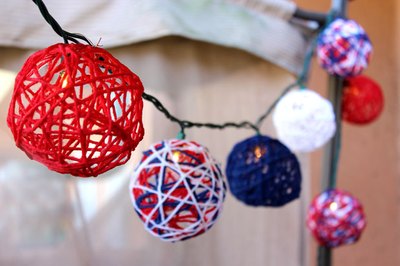 Speaking of ball, take a look at this next patriotic decoration…
---
4th of July Center Piece for Your Holiday Table
So, are you ready to create something, but need some supplies…
---
Next Text
---